Blog
The Benefits of Incorporating Creative Digital Solutions into Your Small Business Strategy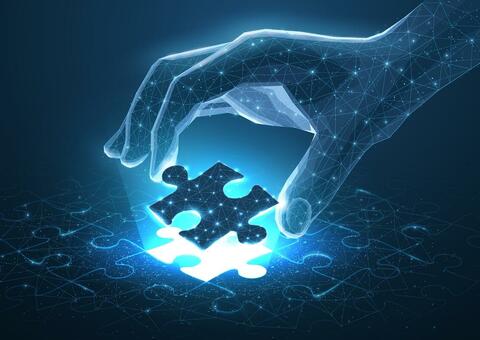 Summary of the SME Finance Virtual Marketplace – June Live Session
The SME Finance Forum, since its inception in 2015, has been featuring innovative fintechs, helping to connect its members to different technologies and partnership opportunities. Through our virtual SME marketplace, we offer, in particular, a monthly pitch session. The SME virtual marketplace is a unique online match-making platform promoting partnership and collaboration among financial institutions, fintech companies, and DFI.
On June 1st, the SME Finance Forum Marketplace eleventh session gathered three fintech companies offering services ranging from supply chain financing, digitized banking, to e-lending, trade finance, and risk monitoring. Read below a summary of their presentation.
Helping small businesses get funding
Ayo Olojede represented Access Bank and talked about the difficulties small businesses face when trying to get funding. Access Bank helps to mitigate this by providing training and assistance in obtaining finance. The company has a product called "diamond business advantage", a cost minimizing solution which helps small businesses be more competitive. They leverage strategic partnerships, working with the government when they are designing economic empowerment programs. The bank also works with partners/NGO to expand their footprint especially at the micro level where there are a lot of vulnerable entrepreneurs as well as Development organizations to leverage their risk sharing facilities to help them further de-risk and expand their lending programs.
They are also working to further improve their expertise of the market through technical assistance programs. Access Bank also highlighted several creative digital solutions they implemented; for example, a short-term company loan. It's a digital program that allows Access Bank to provide unsecured or flexible collateral financing to customers. This program allows them to increase lending by nearly 80 percent year over year. They also offer a payment plan that can be leveraged on social media on Instagram on Facebook via WhatsApp or SMS to receive payments and at the same time to display their product, they can also see the sales records. Within six months of introducing this tool into the market the number of customers has increased significantly. MSMEs do not have a culture of taking up insurance because of trust difficulties and cost concerns, but Access Bank has been able to develop economical insurance packages rooted in their established trust in the MSME community.
The power of mobile banking and business building solutions for women entrepreneurs
Debbie Watkins represented Lucy, a mobile banking and business building solution created to help women entrepreneurs grow their firms. "When money goes into the hands of women, everything changes," Debbie said. Empowering women to start and build their own businesses is in everyone's best interests - men and women alike. After working in over 35 countries, including South Africa, Pakistan, and Vietnam, Debbie believes that mainstream financial institutions do not understand or respond to the true needs of women entrepreneurs. As a result, the Lucy team set out to solve this problem. The goal of Lucy is to assist small and micro business owners in starting and growing their firms successfully, while also allowing successful women to invest in other businesses. Entrepreneurship is demanding, frightening, and isolating, especially for women. Success is determined by a variety of factors, and most entrepreneurs lack convenient and affordable access to the kind of assistance and knowledge that is frequently available to larger companies.
Female entrepreneurs and microbusinesses have been reported to have far less access to the tools they require than larger corporations. Lucy is a platform that can help solve this problem by creating an integrated array of comprehensive services that are all delivered effortlessly through their app. The platform has been built from the ground up to be heavily API-driven, allowing them to act as a front-end relationship manager for a variety of financial institutions. Lucy's goal is to enable their partner financial institutions to reach new markets and increase their balance sheet and revenue streams without having to go out and learn about new market segments or design new products. The Lucy platform is highly configurable, ensuring that the products they are offering to different segments of women in different countries are truly relevant and useful to them. Lucy leverages a rich data set that they gather from customers who use their app on a regular basis because it is adding value to their lives, to drive dynamic credit scoring using machine learning algorithms. This allows LUCY to drastically cut non-performing loan percentages while also truly empowering women to fulfill their full economic potential.
Making affordable insurance accessible to MSMEs in India
Kapil Mehta represented SecureNow, an insurance broking firm based in India. There are around 63 million unregistered MSMEs across India that require insurance support and it is estimated that only 5% of them are registered. With MSMEs exposing themselves to health risks and business interruption during the pandemic, the potential loss is extremely high stake. Moreover, it is expensive to reach small businesses cost-effectively and then the business is not able to negotiate good rates and terms. Secure Now has built a robust business model to tackle this problem. Using technology as a material lever, the firm has built solutions driven by technology, digital presence, mobile apps, and customer portals. Their state-of-the-art CRM systems, websites, mobile apps, and bots that serve clients, and their full-stack B2B platform makes it very easy for small businesses to evaluate and buy insurance. They have their own proprietary software set up – PAM - to fix information organization and make information accessible – an important gap to address in the SME market.
SecureNow has digitized the entire claims settlement process for SMEs and has worked extensively towards disaggregating insurances for micro-enterprises to enable mass affordability. As a broker, it has introduced its own tools to help assist its clientele with insurance. This includes their analytics-powered risk diagnostic tool, commercial insurance calculators for competitive premium quotes, a feature-rich mobile app (www.securenow.app), and their own Insurance encyclopedia – Insuropedia – a compendium of Insurance information. SecureNow has had a disruptive effect on the way insurance is distributed and they successfully provide small companies insurance options comparable to what larger companies get.
About the presenters:
Access Bank
Access Bank is a Nigerian international commercial bank that is part of the Access Bank Group. It offers a full range of banking products and services in retail, business and corporate banking segments.
Lucy
Lucy is a financial advisor in Singapore who works with remarkable, everyday women. It assists you in dividing your money into savings and budgeting accounts, as well as spending responsibly and never going over budget.
SecureNow
SecureNow is a multi-award winner in the insurance industry. They sell small businesses commercial insurance as well as small business loans.
If you want to learn more about these fintechs, listen to the recording of the marketplace session HERE
Speakers' presentations are also available HERE for Members on our Member's Portal.
We also encourage you to get in touch with them to make inquiries and explore partnership opportunities on our Virtual Marketplace which is open 24/7/365.
If you missed previous marketplace sessions, visit this LINK to listen to the recordings and read the write-ups of all our live sessions since April 2021.
Financial Inclusion
Digital Financial Services
Digital Transformation