Industry events
INCLUSION Fintech Conference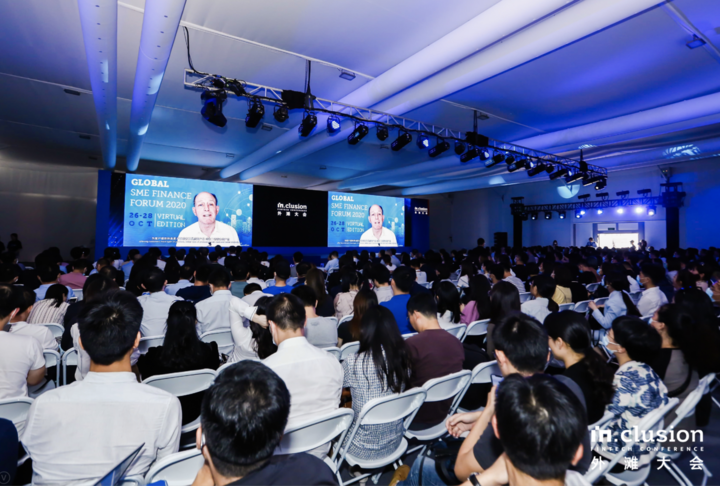 The INCLUSION Fintech Conference, organized by Ant Group and Alipay, was officially announced in January 2020 to bring together the global financial and technology communities, to envision a world that is more inclusive, green, and sustainable through digital technology. Its inaugural conference in Shanghai was held on September 24-26, 2020, featuring over 40 forums, with keynotes and panels covering major themes such as the global digital economy, digital finance, innovative technology, and sustainability.
The three-day INCLUSION event in Shanghai welcomed prominent speakers from all corners of the world, including representatives from major international organizations such as the World Bank, the United Nations and the International Monetary Fund, world-leading businesses, as well as Nobel Prize-winning scholars, to participate in a wide-ranging conversation on how digital technology can help make shape our future.
Our CEO Matt Gamser, delivered a keynote at the Global SME Finance Session - Technology and Equal Opportunities.
Playbacks and key highlights from this year's INCLUSION event can be viewed at the
conference website
.
Digital Financial Services