Our events
Members Only Webinar - New Blockchain Innovations in Trade and Supply Chain Financing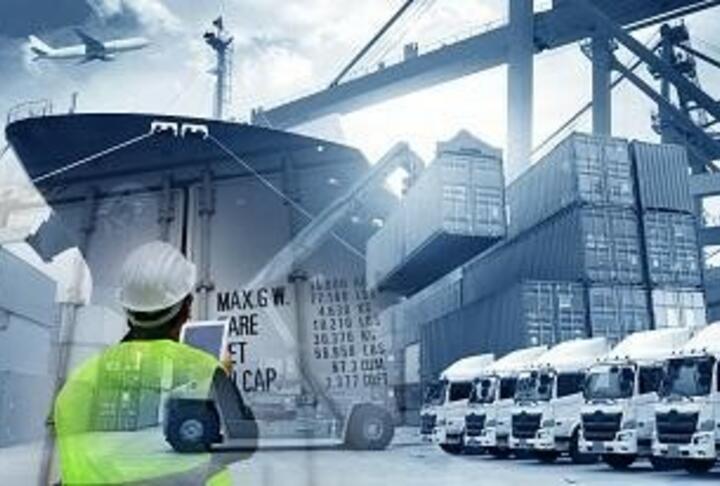 New technology surrounding payments and distributed ledgers is opening up tremendous new opportunities in trade and supply chain financing, moving away from the paper intensive, slow and costly procedures that have posed particular challenges for SMEs. This webinar will focus on the innovations presented by the R3 CORDA technology, which is being applied by a number of banks and fintechs in redefining rules and procedures in the trade and supply chain areas.
About the speakers
Thomas Olsen is a partner with Bain & Company based in Singapore. He leads the C&IB and Market Infrastructure practice globally and the Strategy and Corporate Finance practices in Asia Pacific. Thomas has more than 20 years of experience in financial services and consulting across Asia, Americas and Europe. He focuses on corporate and transaction banking, and market infrastructure – and, in particular, on the impacts of new technologies. He has deep expertise in corporate and portfolio strategy, M&A, risk and capital management, M&A, and operating model. His experience prior to Bain includes the World Bank, Marakon Associates, and the Chicago Board of Trade.
Dave Sutter is an experienced fintech entrepreneur and an expert in the area of distributed ledger technology (blockchain) and global trade, supply chain, corporate finance, and transaction banking. He is a veteran of the blockchain industry who pioneered the technology's application in trade finance. Dave currently serves as the Chief Strategy Officer for TradeIX, an open platform for global trade and working capital finance powered by distributed ledger technology. In his role at TradeIX, he is responsible for developing, communicating, executing, and sustaining the company's technology, platform, network, and business model strategy. Before that, Dave served as COO and co-founder of Fluent, the world's first enterprise blockchain platform for global trade and supply chain finance, where he led the companies business development, strategy, partnerships, fundraising, operations, and solution design. Dave has worked with leading financial institutions, technology providers, corporations, and governments around the world on designing, developing, and implementing cutting-edge distributed ledger and blockchain-based solutions, networks, and applications.
Enno-Burghard Weitzel is Managing Director, Global Head of Product Management Trade Services at Commerzbank AG. He has been serving in this role since 2018. He has also served as Global Head of Product Management Trade Services, Head of Product Management Cash Services Corporates and NBFI, and Director, Corporate Banking, Strategy & Projects at Commerzbank since 2015. Prior to his career with Commerzbank, he worked at McKinsey and M.M. Warburg.
Alisa DiCaprio is the Head of Global Trade at R3 in New York City. In addition to strategy, she also covers trade governance and global standards initiatives. She joined from Asian Development Bank where she was a senior economist working on digital trade, trade finance and innovation. From 2014-2017 she headed the team that calculated the global trade finance gap. During that time, she was also the WTO for the Bank. Before ADB, she was an academic economist at the United Nations. Alisa has also worked in both the public and private sectors on export promotion, trade negotiations, and labor issues. She co-chairs the BAFT Innovation Council and is a fintech advisor for the Fubon Center at NYU. She has worked in Cambodia, Chile, Finland, Japan, the Philippines, Thailand, and the US.
Bain, TradeIX, R3 and Commerzbank Powerpoints and recording are member-only access resources.
Supply & Value Chain Finance
Digital Financial Services
Payments