Our events
Members Only Webinar - The Missing Middle - Segmenting Small and Growing Businesses in Emerging Markets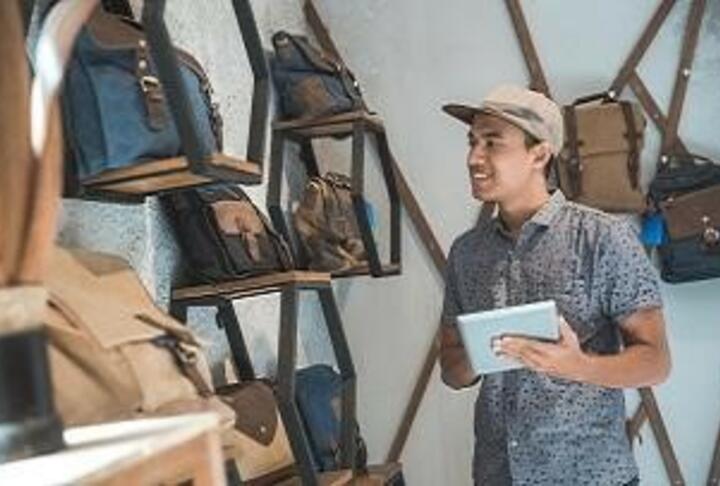 There is not just one "missing middle" but rather multiple missing middles in terms of the financing needs for the diverse types of small and growing businesses (SGBs) in emerging and frontier markets. To better understand the different financing needs and how to best provide appropriate finance to meet their needs, the Collaborative for Frontier Finance, a group of investors, funders, and fieldbuilders has developed a new segmentation framework which identifies four families of SGBs, each of which face different financing challenges and require different approaches to address their needs.
Join Kusi Hornberger, Associate Partner at Dalberg Advisors, and Julia Kho, Knowledge Manager at Triple Jump/Dutch Good Growth Fund for a presentation of the segmentation framework, discussion and Q&A session. Kusi will present the segmentation framework and Julia will share how the Collaborative for Frontier Finance is taking action to address gaps. We will also have a discussion on how segmentation could be used by financial intermediaries.
About the Speakers
| | |
| --- | --- |
| | |
Kusi Hornberger is an Associate Partner in the Washington, DC office of Dalberg Advisors. Kusi has 12+ years of project management, investment and strategy experience working with a range of public, private, and non-profit clients. He also co-leads the Investing for Development practice area and often works on projects at the intersection of impact investing, financial inclusion and technology in frontier and emerging markets. Prior to joining Dalberg, Kusi was Vice President of Investment Research at Global Partnerships where he oversaw the investment strategy and portfolio including analysis of investment opportunities across Central/South America, the Caribbean and Sub-Saharan Africa. Kusi also has experience working as a management consultant, spending three years at Bain & Company based out of its Sao Paulo, Brazil office as well as working as an Investment Officer for six years with the International Finance Corporation where he spent three years based out of the Bogota, Colombia office.
| | |
| --- | --- |
| | |
Julia Kho is Knowledge Manager at Triple Jump/Dutch Good Growth Fund. Prior to joining Triple Jump, Julia acquired eight years experience in the business incubation industry. She worked as a project manager for the European Business and Innovation Center Network (EBN) before joining the World Bank Group, where she spent five years strengthening infoDev's experience in private sector development, including through the design and implementation of innovative business incubation and early-stage financing services.
Contact: Farah Siddique | fsiddique@ifc.org
Financial Education
Non Financial Services
Governance