Blog
Partnerships Putting SME Customers at the Center of the Picture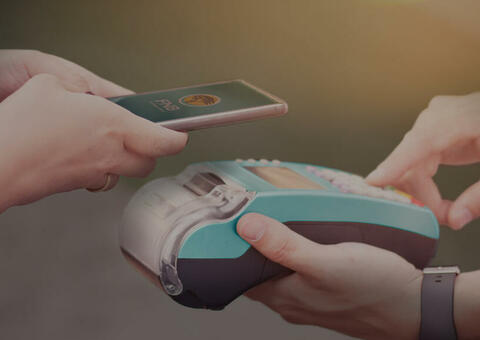 A summary of our Member Spotlight with FNB.
COVID-19 has exposed the needs for financial institutions to adopt technologies at a faster pace. Retrieving and automating data in a seamless way can make a difference in the way they operate and optimize business transactions, thus better serving their SME customers. This is undoubtedly a step forward into digital transformation and improved customer experience.
On May 2021, as part of the SME Finance Forum's Member Spotlight series, FNB South Africa, a gold winner for the SME Bank of the year 2020, was featured along with its Fintech partner, Sage. Jesse Weinberg, Head of the SME Customer Segment, joined by Viresh Harduth, Vice President of Small Business at Sage Africa & Middle East, shared about their partnership to improve customer banking experiences.
Days before this session, FNB South Africa announced their latest data API integration (Application Programming Interface, a software intermediary that allows two applications to talk to each other), and partnership with global accounting software giant, Sage. This integration, via the FNB App or online banking, is a big technological milestone that allows FNB SME customers to connect their financial transactions automatically, easily and securely, into the accounting software provided by Sage, without compromising login credentials.
Main takeaways
Close correlation between accounting and banking
Need to collaborate with partners to make the lives of SMEs easier, so they have more opportunities to focus on their own businesses, as opposed to fixing the administration side of the business.
To reach customer value creation, it is important to consider the coalition between digital transformation, ecosystems, API's and partnerships.
Data privacy plays a major role in building customers' trust. To have the right ecosystems, alliances and partnerships in place -with the right integrations, protects customers from divulging sensitive information.
Digitizing accounting and banking ecosystems, for example, removes barriers and ease access to credit and financial services for SMEs.
"What customer experience now means for banking relationships is connecting different pieces in order to keep a client." Jesse Weinberg reflected on customer experience and its changes over the years with enhanced digitalization. As part of its banking ecosystem, FNB identified the customer journey within that ecosystem, driving them to offer adjacent services like accounting, payroll systems, CRM systems, data analytics and market insights through several partnerships, which enables SMEs to actually run their businesses as part of the same ecosystem.
With the partnership between FNB, and a third-party software like Sage, accounting transactions are automatically integrated thru secured API, transferring data with less risks, errors, facilitating those transactions for small business owners, and setting them up for success from a lending and investment readiness perspective.
Compliance for SMEs
Viresh Harduth explained in detail the Software as a Service (Saas) model adopted by Sage, and how this particular software offers small business owners a real time snapshot of their financial positions. Direct bank transactions and account feeds provide information that allows them not only to manage payroll and be tax compliant, but also be able to demonstrate their financial wellbeing to investors.
Embracing Saas
Many financial institutions have seen the opportunity to offer software as a service at no charge for their customers, investing in making new technologies more available as a strategy to provide seamless experiences, putting SME customers at the center of the picture.
Helping SMEs be "bank-ready" also brings opportunities for banks to have access to information and knowledge about what products and services are appropriate for their clients, favoring customer retention and loyalty. "If you can close up the ecosystem where customers feel confident that with using the banking software they can also make and receive payments, I believe that's where the real value is," highlights Viresh Harduth.
"Apart from the timesaving it will offer to SMEs, who often spend hours downloading and uploading bank statements into their accounting software, this also represents a huge step towards increasing the level of "business financial inclusion" in South Africa, concludes Jesse Weinberg.
About the institutions
FNB (First National Bank of South Africa) is a financial institution that provides personal, private, business, commercial and corporate banking services to millions of customers across South Africa. In 2020, FNB was recognized with the Gold Award as the SME Bank of the Year, Global Category, by the Global SME Finance Awards 2020, amongst over 100 global participants for its digital innovation, exceptional products and services, as well as the unique and solution-focused manner it approaches challenges facing SMEs as they incubate, start, run and grow their businesses.
Sage is a global market leader that delivers cloud technology and support to manage finances, operations, and people, specializing in SMEs around the world. Their solutions, together with partners, manage accounting, HR, payroll, payments, assets, construction, real estate, and enterprise systems. Sage began as a startup in 1981. Today, Sage has 12,000 employees and serves over two million customers in over 20 countries across Europe, Africa, Australia, Asia and Latin America.