Blog
SME Finance Innovative Solutions of the Month: Digitalization, AI-based Business Insights and Alternative Credit Scoring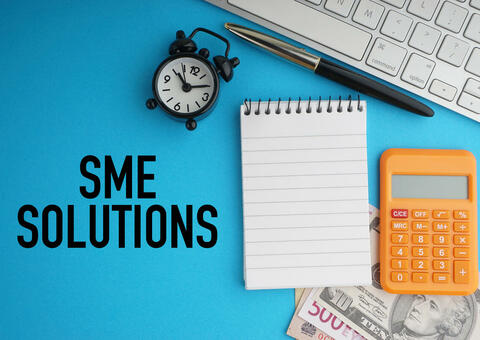 The SME Finance Forum, since its inception in 2015, has been featuring innovative fintechs to help connect its members with different technologies and partnership opportunities.
Our virtual marketplace is a unique online match-making platform promoting partnership and collaboration among financial institutions, fintech companies, and DFI. 
On December 7th, we hosted another live marketplace session featuring four institutions who presented their products and services to a group of practitioners in the industry. Read below a summary of their presentation. 

NowNow – Fintech company providing financial support for African SMEs 

NowNow is an African centric financial technology company that drives financial empowerment across SMEs, Agents, and Consumers. The company was founded in 2018 in Lagos, Nigeria with a team of over 400 employees. NowNow has digitized over $2 billion in transactions between 2018-2021. It uses proprietary, PCI certified, enterprise-grade technology to run its financial technology operations.
57% of Africa is underdeveloped and under-digitized and NowNow seeks to fill that gap and foresees a massive growth in the field in the coming years. NowNow chiefly operates in Nigeria, however, is spreading across Africa and is one of only three banks with mobile money operating licenses in Angola. NowNow is the only provider offering an end-to-end support throughout the agent banking network, consumer banking and the SMEs. NowNow offers a marketplace for SMEs through digital storefront for payment acceptance, ERP tools, and eCommerce for goods. 
Tiger Analytics – Consulting firm based in India offering AI and data-based business insights for SMEs
Durjoy Patranabish, VP of Global Business at Tiger Analytics, shared how Tiger Analytics is advancing AI analytics and data science in the financial services and SME space. With offices in US, UK, Singapore, Australia, Canada, Mexico and India, Tiger analytics aims to provide end-to-end consulting to SMEs. They use AI and advanced analytics and provide consulting services in business insights, analytics, data/AI/ML and engineering.
Tiger Analytics provides a large variety of services that include: customer analytics and DNA, a built-in predictive analytics framework that provides next best product recommendation, credit default early warning ML based systems, risk and fraud analysis, credit AML scoring models, virtual assistant through NLP frameworks, model migration monitoring and management, MMX and attribution marketing models, and data enrichment.
Tiger Analytics plans on expanding its operation in Latin America and Africa. 

AuxCode – Digital product company operating proprietary software for SME Financing, Renewable Energy and Conversational AI

Alexander Lazarov and Fred van der Werff, co-founding partners of Stichting Berdrijfsfinanciering presented their work with AuxCode. With main offices in the Netherlands and Bulgaria, the organization has access to exceptional talents and dynamic markets. AuxCode provides clients in EEA and Canada high-retention dedicated IT teams and invests in social impact initiatives.
AuxCode created the digital platform AuxGeo.green which analyzes the feasibility of solar and wind projects for its clients. It is also used as a tool connecting the renewable energy developers and financiers with the SME owners of land and/or large rooftops.
AuxCode is also a founding member and technology provider of the Peruvian Securities Clearing and Settlement Institution.
Further, AuxCode is developing the World First Imitative which is a mobile application for the registration and settlement of B2B invoices. It reduces the invoicing and financing time and allows for risk assessment for MSMEs.
AuxCode also co-founded Stichting Berdrijfsfinanciering, an IT-platform that automates and supports the landing ecosystem in the Netherlands. The solution integrates numerous lenders, financial advisors, credit bureaus and is free for all SMEs in the country.  

Uplinq– Global alternative credit scoring & assessment platform for SMB Lenders  

Patrick Reily, the co-founder of Uplinq presents how Uplinq is pioneering the credit scoring and assessment space for SMB lenders. Uplinq seeks to empower all SME lenders with the tools to get greater capital flowing into the hands of SMEs.
Uplinq has collected data from over 10,000 sources in over 150+ countries and integrates with all major core banking systems. Uplinq provides an integrative programing system to aid in the credit and lending process for SMEs to find lending and for creditors to improve profitability and scalability when serving SMEs. These solutions have been proven over 15 years and exceed high regulatory standards.
Uplinq has underwritten 1.4 trillion USD on 5 continents for large and small lenders as well as collected billion of data series from over 10,000 reliable, authoritative sources. They utilize AI/ML to build fully reviewable, fully explainable "white box" models.