Our events
Webinar: Leveraging Data to Create Value Propositions for SME Clients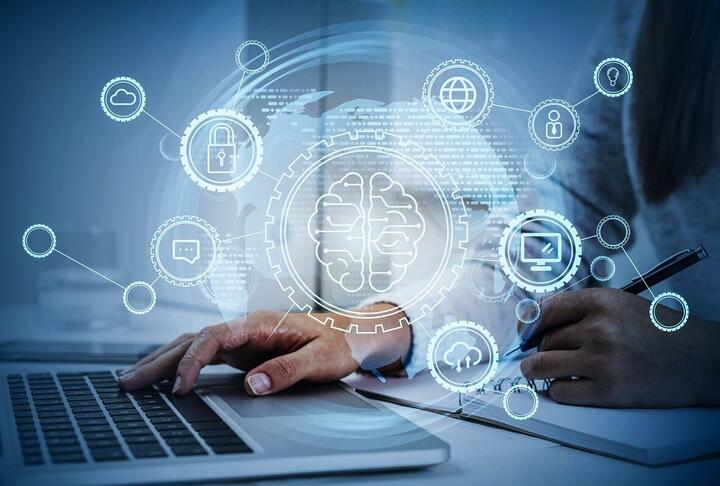 Understanding the needs of target customers and developing products and services to meet these needs is a key capability for leading financial institutions. This webinar will examine the value of leveraging data on both existing and potential SME customers to segment the market, identify customer segments the bank would like to target (e.g., women entrepreneurs, Very Small Enterprises -aka VSE-, companies in a particular industry) and design value propositions (financial and non-financial products and services) to address these needs.
Speakers
Vikram Kotibhaskar, Co-founder and CEO of CrediLinq.
Vikram is a seasoned SME and Retail Banking professional with 22 years of experience, having worked in multiple geographies in cross-functional roles. His expertise is in SME lending, using alternative data for credit underwriting, and digital transformation initiatives. In his most recent role at Standard Chartered, he was the Head of Lending Products and the Chief Product Owner for the Business Banking Group. He held various cross-functional positions within GE Capital and was a part of GE's Corporate Staff. He is committed to the growth of SMEs in the digital economy by providing them with innovative lending solutions at their point of need. He is based in Singapore and holds an MBA from Drexel University.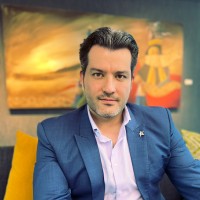 Gregorio Moreno, PRODUBANCO SME Segment Vicepresident.
Gregorio has helped Produbanco become a leader and a reference in different business segments for the last nine years. He works with and for SMEs because he is convinced they are the key to a better future and will literally help us save the world. He specializes in business planning and intelligence, is a big fan of creative destruction, and value competition and competitiveness. He enjoys working and occasionally have crazy ideas.
Esteban Hidalgo, PRODUBANCO Product and Sustainability Coordinator.
Esteban has four years of experience in the banking sector, starting with product management for the retail deposits segment to add value by generating new products that adapt to customer needs. Currently, I work as the Product and Sustainability Coordinator for the Small and Medium-sized Enterprise segment, where I lead the product team to maintain a growth and innovation strategy in the product portfolio. Additionally, I am responsible for incorporating a sustainability strategy into the business through the Green Lines Program.
Sergio Davalos, PRODUBANCO SME Digital Coordinator.
Sergio is a Texas Christian University Economics Graduate who has worked at Produbanco Grupo Promerica Ecuador since 2018. As part of the SME department, he led a new bank segment dedicated to serving new companies and developing non-financial offerings. In addition, he oversees the SME operation center. "I look forward to sharing my insights on serving the needs of new businesses in the financial sector during the upcoming webinar."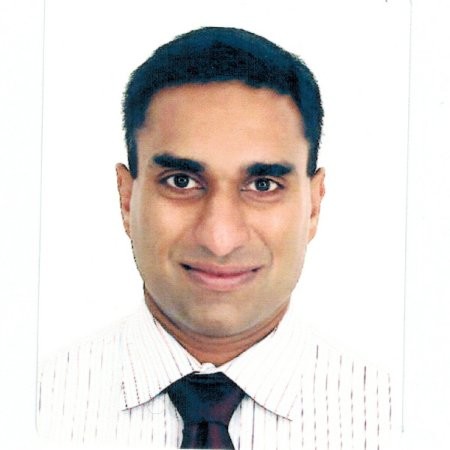 Sanjay Kalpage Co-Head of IFC's SME Banking Advisory Practice Group for Africa
Sanjay is a Senior Financial Specialist with IFC's Financial Institutions Group (FIG) Advisory team in Africa, where he co-leads the Banking Advisory Services Practice Group for the region. He is based in Nairobi, Kenya, and provides technical expertise on SME banking and risk management to financial institutions throughout the continent. He joined IFC in 2014. Sanjay has over 20 years of experience in the consulting and banking industries. Prior to joining IFC he was a Director at Standard Chartered Bank where he worked in the Bank's Singapore and London offices in a variety of roles in strategy, corporate banking, and corporate management. Previously, Sanjay was a management consultant with McKinsey & Company, where his clients included a range of financial institutions and governments in both developed and developing countries.
Aditya Sharma, Global Head, Products and Portfolio, Business Banking at
Standard Chartered Bank
Aditya is an experienced SME and commercial banker with over 20 years of experience and is currently the Global Head of Business Banking Risk at Standard Chartered Bank, responsible for managing credit risk in Asia and African markets and is based in Singapore. In his earlier assignments in Standard Chartered Bank as Head of Global Working Capital and Trade products for business Banking, Aditya successfully rolled out trade and working capital solutions using simple rule-based products to ease lending to SMEs in Asia and Africa. As part of the Regional Commercial Banking team, based in Dubai in earlier roles, Aditya has worked extensively to drive SME business in Middle Eastern markets and with guarantee agencies and local govt bodies to increase access to SME financing. In his years in India in SME product management, he has hands-on experience managing different SME products to expand SME lending. As Head of the Commercial Branch, he also has a very close understanding of transacting and servicing the needs of SMEs in emerging markets. In his current role, Aditya is actively engaged in repurposing the SME business and risk management business with the help of alternate data and digital tools in partnerships with Fintechs to expand the reach and access to micro SME segments which historically were out of reach under traditional Banking for most of Banks. Under his leadership, Bank has undertaken several initiatives across markets to automate and digitize SME lending. Aditya holds an MBA from Mumbai, India and his interests include traveling, reading and playing piano.
Moderator
Jose Felix Etchegoyen - Senior Operations Officer - IFC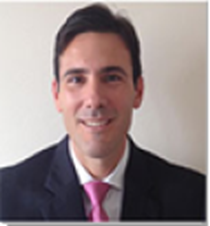 José has over 25 years of experience in international banking and emerging markets, focused on unbanked or underserved populations. Currently at IFC, he leads advisory services, product development and strategy for the Banking on Women business line. He also leads mentoring and training activities on best practices in Banking on Women. He supported several financial inclusion and women economic empowerment projects globally with focus on underserved populations (MSME, Women, Immigrants, etc.). He leads projects across two continents focusing on SME, gender finance and digital financial services. He supports banks in the structuring and launching of value propositions focus on sales approach, credit underwriting processes and non-financial services for middle market, SME, and micro segments. Jose leads IFCs Data and Gender Global Practice Groups to ensure the adherence to best practices across MSME banking, gender finance, data and analytics. Prior to joining IFC, he served as Director of Financial Services at PricewaterhouseCoopers Advisory Services in Washington D.C. and Principal Banking Solutions Specialist at SAS Institute in Miami, Florida. He also worked in leading FIs in the USA. and Latin America such as Citibank and Banco Santander. José holds a Master of Business Administration (MBA) in International Business Strategy and Finance from the Kellogg School of Management (Evanston, USA).
Host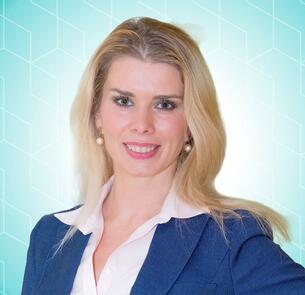 Khrystyna Kushnir, Knowledge Management Lead at the SME Finance Forum.
Khrystyna has over ten years of experience in private enterprise and financial sector development. Before joining the Forum, Khrystyna worked as an operations analyst at the Development Economics of the World Bank Group. Before working for the Group, she was a Research Assistant for Central and Eastern Europe at the Heritage Foundation. Kushnir holds MA in International Economic Relations from the American University and is a Fulbright scholar.
---------------------------------------------------------------
Policy & Regulation
Data Analytics