Blog
How to Rule the SME Banking World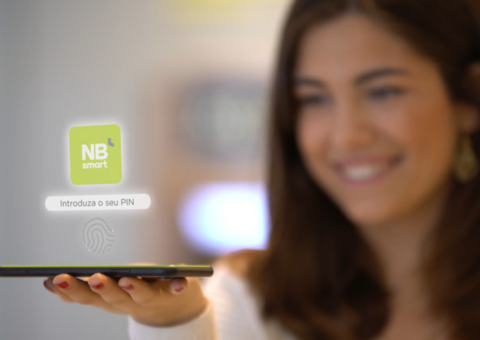 This blog is the summary of our Member Spotlight with Strands.
It is crucial for small businesses to be able to use an instrument simplifying money management and aggregating their entire financial picture on one platform. Banks are taking the lead in providing such solutions, empowering SMEs to take control of their financial future and leveraging data to provide a better assessment to SME owners.
This year, SME Finance Forum launched a new initiative, the
Member Spotlight
, to provide our member institutions a stage to share knowledge and experience, as well as specific products and services they consider relevant and useful for the global community of SME financiers. The second edition of this new initiative was with
Strands
, a FinTech software company that develops AI-driven solutions for banks and other financial institutions to increase customer engagement and generate new revenues through digital channels.
Claudio Cungi, the Head of Product at
Strands
, explained how the company has incorporated artificial intelligence and machine learning in its products. He first gave a brief introduction of Strands. By continuously acquiring data and implementing money management schemes in global top-tier financial institutions, Strands has built a worldwide presence in the money management sector with a proven track record for 700+ Personal Financial Management (PFM) and Business Financial Management (BFM) implementation. To keep the pace of the market, Strands continuously designs and creates new disruptive solutions. In the meantime, collaborating with top institutions paves the way for Strands to build strong leadership, allowing Strands to be visible and scalable.
Strands' product suite consists of multiple services. While PFM is a solution dedicated to retail customers, giving them the ability to control their finances, BFM allows the integration of third parties to retrieve different types of data. Claudio also stated that Strands' Open Hub enables them to collect both third-party data and new types of data like invoices. Moreover, instead of only reading the data, Strands Engager tries to get the value out of it and then assists banks in targeting their customers with dedicated insight. Last but not least, Strands Customer Linked Offers (CLO) is an innovative product that allows banks to cross-sell nonprofit or financial offerings to their customer base.
As COVID-19 affects the liquidity needs, businesses need to understand where, how, and whether they should get financed. Accordingly, Claudio highlighted how Strands BFM can benefit its customers, especially small businesses, merchants, freelancers, and tax accountants. Strands aim to present a simple and straightforward overview of one's business performance. By monitoring the past transactions, users can plan for the future at the same time. Using this tool ensures that customers would eventually understand the generation and absorption of sources of income and expenses, and then take care of their finances. But the advantage of utilizing Strands BFM is not unidirectional. For mobile banks, using this easy interaction increases the quantity and quality of the dataset. By categorizing the data and knowing clients in a better way, banks can also enhance cross-selling and attract new customers.
João Dias, the Chief Digital Officer at Novo Banco, further illustrated the practical application of Strands' technology by explaining how it has assisted their business and supported their SME clients. Novo Banco is a Portuguese banking company, created in 2014 to rescue assets and liabilities of Banco Espírito Santo. It currently specializes in retail and investment banking, insurance, asset management, and venture capital.
Digitalization has been playing a significant role for
Novo Banco
to face economic challenges and adapt to technological developments. By incorporating artificial intelligence, like Strands' tool, Novo Banco aims to become a better bank for its customers. João indicated that Novo Banco launched an online paperless credit that allows small businesses to have the cash in their accounts in less than 48 hours, which fulfills customers' short-term treasury needs and enables them, for example, to pay VAT in time. Besides, Novo Banco has been migrating to a high-efficiency operating model. In order to give relationship managers, the ability to provide efficient services, the company has reinvented the model to provide algorithmic credit limit suggestions and automated clarification questions. One advantage of utilizing this model is that, by collecting data automatically, relationship managers and credit analysts can save time going through data and give credit decisions immediately. Moreover, Novo Banco has created a new business model – namely, the NBnetwork+, a digital financial advisor. By interacting with Novo Banco through internet banking, customers now can deeply aggregate their accounts and perceive their whole financial life. This model functions as a one-stop-shop for payment initiations as long as customers initiate payments from the bank accounts that they have aggregated there. Additionally, the automatic categorization of revenue and expenses gives customers an instant view of their business status. João also mentioned, like Claudio, the prediction function of the financial calendar. Based on customers' past spending patterns, the financial calendar automatically shows the dates and categories of future payments.
Explaining why Novo Banco has chosen Strands, João claimed that they wanted to be the first in the market with this solution, offering their customers account aggregation and neat analytics about their financial life. Novo Banco is now partnering up with Strands in the BFM and the PFM, covering both its online system and the mobile app.
João highlighted that Novo Banco believes that digital transformation means organizational transformation. To ensure that the shift works smoothly, the company has set up an agile organization with close to 200 people working in multidisciplinary teams. They also interviewed 500+ customers to understand customers' needs and conduct a customer-centric design. Besides, the governance, tech stack, and workplaces are changed to be suitable for the overall transformation. As a result, after digitalization, customers' interactions with Novo Banco have increased significantly over the last years. There is a remarkable shift in terms of channel users. Mobile was an alternative channel in 2015, but now it has become the main channel of interaction with customers.
Subsequently, digitalization will not only enable banks to serve SMEs timely and accurately, but also educate entrepreneurs on how to use the tool to monitor and predict their financial status in the long run. Give a man a fish, and you feed him for a day; show him how to catch fish, and you feed him for a lifetime.