Blog
Technology to Bridge the Gender Finance Gap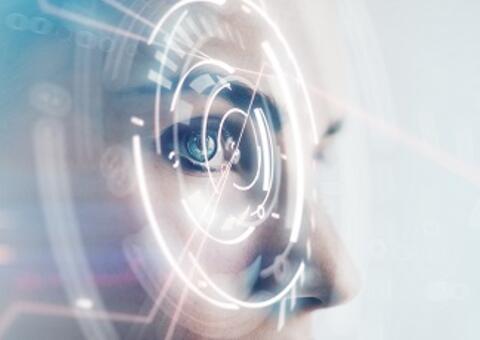 Women-owned SMEs are disproportionally impacted by the repercussions of the COVID-19 health crisis. The resulting economic downturn threatens to widen the gender gap in access to finance. Technology has become a key pillar in bridging this gap with banks and FinTech companies successfully leveraging technology to deliver both financial and non-financial services to women.     
As part of a webinar series on COVID-19 mitigation efforts, the SME Finance Forum hosted a virtual roundtable with
Ayodele Olojede
(
Access Bank
),
Wayne Hennessy-Barrett
(
4G Capital
), and 
Selin Oz
(
Garanti BBVA Bank
) to address the impacts of COVID-19 on services and women entrepreneurs, and the role of technology to help them overcome the challenges of the pandemic. 
Access bank's value proposition to women – access to affordable finance, access to capacity building, and access to market – is supported by technology which acts as an anchor to run these programs and provides a holistic approach to create impact for women-owned businesses. With the advent of the pandemic, Access Bank completely embraced technology in all their offerings for women entrepreneurs. Initially, Access Bank worked with customers to provide loan restructuring and price concessions, and over time they experienced an uptake in digital solutions like mobile and online applications as well as their USSD platform. Also, the launch of their W branded debit card helped branches attract more female customers interested in the ease of transactions that debit cards offer.
Access Bank's offerings comprise cash flow loans, flexible collaterals, discounted interest rates, and non-financial services such as workshops, digital marketing training, access to markets, and networking opportunities. These programs are aimed at creating a seamless transition to online transactions and business operations for women entrepreneurs. Additionally, their Womenpreneur Pitch-a-thon program provides women a platform to improve financial literacy and acquire critical business management skills. Their success is measured across multiple forums with 81,000 sign-on to their mobile application during COVID-19, 6000 participants to their virtual workshops across 32 countries and 4 continents, and over 39,000 women currently banking through the USSD platform in one month.
Similarly, for 13+ years, Garanti BBVA Bank in Turkey has run its women entrepreneurship program to extend support and bring opportunities to women through differentiated services across finance, education, encouragement, and access to markets, targeting every level of the entrepreneurial life cycle. In response to the pandemic, the bank provided full financial support to its customers and as nine million active customers access their digital channels, the bank promotes the use of these channels by increasing cash withdrawal limitations, extending maturity dates, and enabling pension payroll transfers.
Garanti BBVA Bank has also invested heavily in the provision of non-financial services. Their Turkey Women Entrepreneurs Award is a competition that has received over 38,000 applications since its inception and seeks to create a community for women entrepreneurs. Over the years, surveyed participants have shown a 67% increase in self-empowerment, 67% positive impact on self-promotion, and 86% were influenced by other women entrepreneurs. They've partnered with Bosphorus University to train women entrepreneurs to grow and sustain their businesses, and to create an ecosystem for knowledge, experience sharing, and networking. Additionally, to facilitate connecting women entrepreneurs with each other and to buyers in Turkey, as well as to show women entrepreneurs how they can adapt to e-commerce platforms and learn about imports and export regulations, Garanti BBVA Bank has pursued various collaborations with the Turkish Women Entrepreneurs Association and the Ministry of Trade, as well as with e-commerce platforms like Amazon and eBay.
Garanti BBVA Bank total credit disbursement to women entrepreneurs till today is 1,1 billion USD.
4G Capital places the unbanked and underbanked front and center of their business, of which 82% are women, 77% of which operate in rural areas, and 40% are under the age of 35. Providing enterprise training and small capital loans for the informal sector that is typically financially excluded, 4G Capital backs what has traditionally been considered a high-risk sector for unsecured lending. These businesses might have a low relative income, but they can run very profitable enterprises with high margins if given the right resources. Through 4G Capital's business training, these businesses are increasing sustainable revenue and improving financial literacy. According to their partner Technoserve, the combination of working capital credit and training increases year-on-year revenue by 82% for their clients.
In response to COVID-19, 4G Capital maintained client services and lending across 82 branches in Kenya, supported by their fintech platform and call center, and reduced their prices by 10% and waived all late payment fees for all clients in recognition of the strain imposed by the pandemic, and introduced health care insurance with partners Turaco. They helped establish a coalition of tech enterprises, "Safe Hands Kenya" to provide access to sanitizers and handwashing facilities for communities in need. Most recently, they have begun delivering off-balance-sheet COVID-19 relief grants and loans, funded by the Mastercard Foundation to help rebuild the MSME economy in Kenya.
Technology is helping us create a new and better world for professional women and women entrepreneurs, but there is so much more that needs to be discovered. A capable in-house tech team can enable banks and financing partners to adapt swiftly to the changing needs of their customers. Additionally, collaborations can bridge the gap in funds to finance under-represented enterprises. Open communication channels can also enable customers to reach banks easily, making the digital transformation seamless and comfortable.