Our events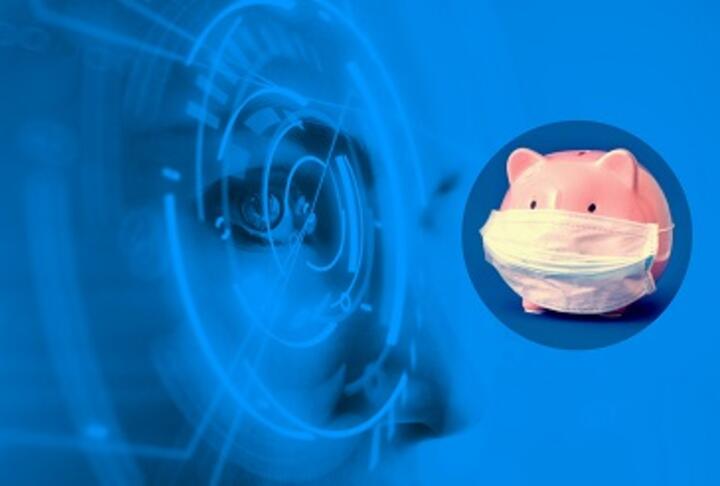 By invitation only
Women-owned SMEs are disproportionally impacted by the repercussions of the COVID-19 health crisis. The resulting economic downturn threatens to widen the gender gap in access to finance. Technology has become a key pillar in bridging this gap. Banks and FinTech companies successfully utilize technology to deliver both financial and non-financial services to women.
On
Thursday, September 3, 2020, at 8 a.m. EDT
, senior executives from member
Access Bank
, a leading full-service commercial bank;
4G Capital
, an African fintech delivering microloans and enterprise training to MSMEs; and
Garanti BBVA Bank
, Turkey's first private bank, will address the impacts of COVID-19 on services and women entrepreneurs, and the role of technology to help them overcome the challenges of the pandemic.
About COVID-19 Roundtable Series
In times of crisis, accurate and timely information is key. Sharing knowledge and practical experience are proven forms of investment that pave the path to success. With the purpose of helping our members build their own knowledge advantage, the SME Finance Forum facilitates activities and learning opportunities with the strategic approach of collecting and disseminating the best practices, while connecting SME finance experts and practitioners within our global network. Starting in late March, the Forum hosts weekly virtual roundtable sessions focusing on mitigation efforts used to cope with COVID-19, sharing those experiences in a continuous and real-time basis.
Learn more>
What you will learn about
•
Innovative products, services and projects designed for women-owned SMEs and consumers
•
The role technology plays in addressing the unique needs and requirements of women-owned SMEs
•
The impact of COVID-19 on the delivery of services to women-owned SMEs
Host & Moderator:
Matthew Gamser, CEO, SME Finance Forum
About the Speakers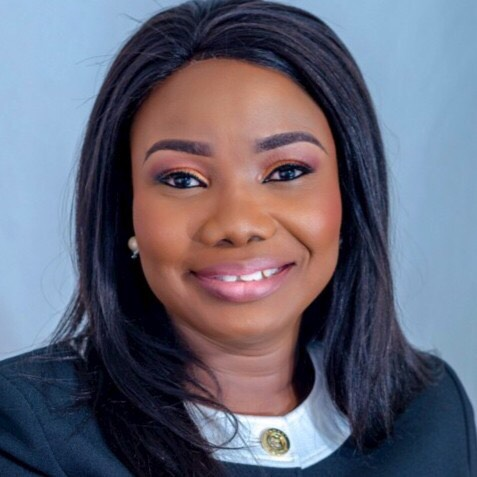 Ayodele Olojede
is the Group Head, Emerging Businesses at Access Bank. She is responsible for the strategy formulation to deliver the bottom-line factor of the division. Ayo has over 18 years operational banking experience in Africa and North America at HSBC and Skye Bank (now Polaris) prior to joining Access Bank. She is very passionate about the sustainable growth of MSMEs and possesses strong knowledge and hands on experience of best practices in SME banking, value propositions and risk management approaches to expand financial access to SMEs and women led businesses. Her work has achieved recognition for "best in class" SME specific credit assessment methodology both locally and internationally to expand lending to "new to Borrowing" SMEs. She is a member of the bank's Digital Council which has overall responsibility for the bank's digital strategy, approved partnership with fintech companies and monitoring the implementation of digital initiatives. She is a university scholar, a Fellow Chartered Accountant and holds an MBA degree from Kellogg School of Management, Evanston. She speaks globally on SME Finance and Business services.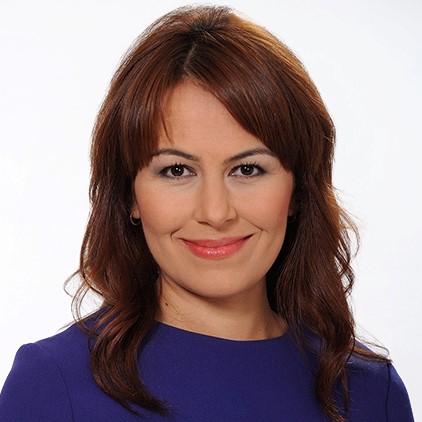 Selin Oz
is the SME Banking Entrepreneurship Banking Manager at Garantibank. Selin received her undergraduate degree from Middle East Technical University and her MBS from the Manchester Business School in 2001. Since 2007, she has been the SME Banking Entrepreneurship Banking Manager at Garantibank. She has also been leading the development and implementation of the Women Entrepreneurship Program at Garantibank, Turkey's first private bank that has developed a specific program for women entrepreneurs as a worldwide best practice. She has led banking, marketing, strategy, and fundraising management of Women Entrepreneurship Program with many IFIs, government organizations, NGOs and universities. She is also Co-Founder of GarantiPartners Accelerating Program. She has more than 20 years of professional experience, in retail banking and SME banking. She is the board member of SosyalBen Foundation. She received the Women in Business Award by European Bank for Reconstruction and Development.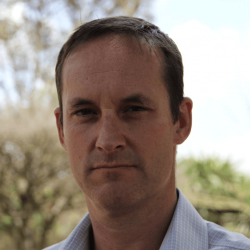 Wayne Hennessy-Barrett
is Founder and CEO of 4G Capital, an award-winning African fintech delivering microloans and enterprise training to power MSME growth. Over 25 years' experience in frontier market operations creating sustainable and scalable operations to deliver high shared value outcomes. He has advised and served several commercial and non-profit boards in the social impact, finance and technology sectors. Prior experience in strategic change management supporting private banks, fiduciary and professional service firms. First career as a British infantry officer seeing extensive active duty worldwide. Member of the SMART Campaign Steering Committee. A Fellow of the Institute of Leadership and Management and Chartered Fellow of the Chartered Management Institute. Masters from King's College London in Conflict Studies and International Relations and a BA from Exeter University in Politics. Holds a Diploma in International Compliance from the ICA, and Harvard Business School Strategic Leadership in Financial Inclusion executive course. Enjoys shooting, boxing, polo and movies to relax and current affairs to become un-relaxed again, and charity work to support veterans and those suffering from disabilities.
NEW: Extra Time with Speakers!
Want to learn more about an institution or speak directly with a panelist from the roundtable? Join our new Roundtable - Extra Time! This is 30-minute breakout session with one or two of the presenters from the roundtable. Microphones will be unmuted, and participants can speak more conversationally, and ask direct questions to the presenters. Each session will be chaired by a SME Finance Forum moderator.
After the end of the roundtable, members can join the lively conversation with:
Speaker Ayodele Olojede, Access Bank, and Wayne Hennessy-Barrett, 4G Capital, with SME Finance Forum moderator Matthew Gamser, staying in the main room.
Speaker
Selin Oz, Garanti BBVA Bank
, with SME Finance Forum moderator, Minerva Adei Kotei,
register here>