Our events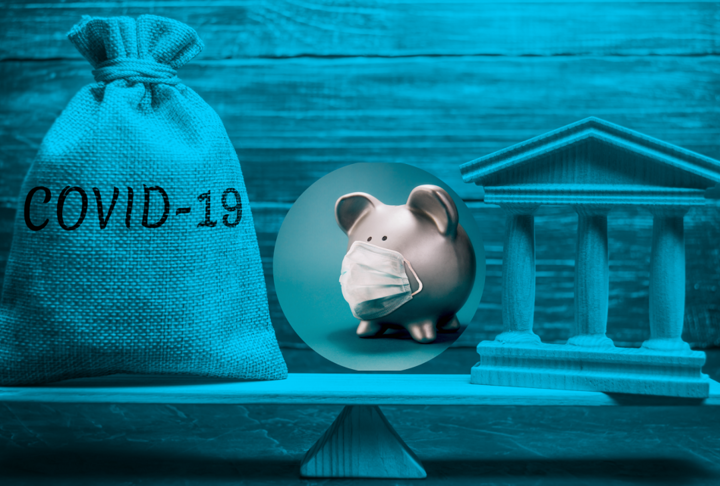 Managing Portfolios as Subsidies and Accommodations End
The COVID-19 pandemic has caused economic hardship to millions of SMEs. To help SMEs survive through this crisis, governments have been granting subsidies and loan repayments holidays. Financial institutions also offered adjustments. Many of those support programs have expired or are ending in the next few months. This session will examine how leading regulated financial institutions are handling the transition period in their countries, as government support comes to an end, loan moratoria and other adjustments also conclude, and financial institutions try to kickstart new lending without triggering a new crisis. We will explore how the banks are assessing their portfolios and adapting to the shifting regulatory policies that have characterized COVID-19 responses. We'll also look at how previously unresolved issues, like how to adapt SME portfolio reporting to new IFRS9 accounting standards, have evolved during the pandemic.
How are government subsidies and moratoria evolving in various markets? How are financial institutions adapting?
How is the government's evolving role in dealing with COVID-19 affecting financial institutions' portfolio management? How is it affecting their new business development?
How are financial institutions determining which SMEs are weathering the crisis and which are in danger of insolvency? How are they differentiating between illiquid and insolvent SMEs? What are the key data points they find most useful at this stage? How did these change from how they assessed SMEs before?   
Matthew Gamser, CEO, SME Finance Forum
Speakers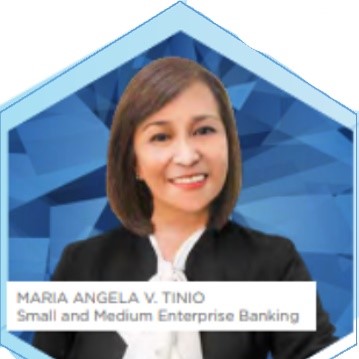 Angela V. Tinio is the First Senior Vice-President and Head of Small and Medium Enterprises Banking Group (previously a Segment under the National Corporate Banking Group) of the Rizal Commercial Banking Corporation (RCBC). She has extensive experience in portfolio management, leasing and work-out. She has been with RCBC since 2000, and has held various positions in the National Corporate Banking Group such as Segment Head for Commercial Small and Medium Enterprise Banking (October 2013 to June 2019) and in Corporate Banking, as VisMin Lending Region Head (December 2010 to September 2013), Metro Manila-Luzon Region Head (April 2006 to November 2010) and Account Management Department Head (July 2000 to April 2006). She previously worked with the Bank of the Philippine Islands as Special Business Unit/Corporate Banking II Manager and Market Head until April 2000. She also held various positions in Far East Bank and Trust Company from June 1997 to April 2000, PDB Leasing and Finance Corporation from February 1996 to April 1997 and Traders Royal Bank from January 1985 to January 1996. Ms. Tinio obtained her Bachelor of Arts degree in Economics from the University of the Philippines and her Master's degree in Business Administration from the De La Salle University.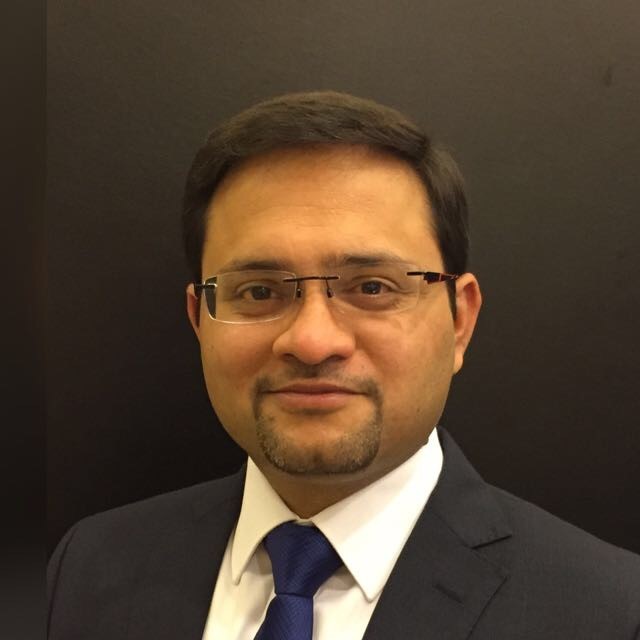 Aditya Sharma
is the Head Global Credit Risk, Business Banking at Standard Chartered. Aditya is an experienced SME and commercial banker with over 20 years of experience and is currently Global Head of the Business Banking Risk in Standard Chartered Bank responsible for managing credit risk in Asia and Africa markets and is based in Singapore. In his earlier assignments in Standard Chartered Bank as Head of Global Working Capital and Trade products for business Banking, Aditya successfully rolled out trade and working capital solutions using simple rule-based products to ease lending to SMEs in Asia and Africa. As part of Regional Commercial Banking team, based in Dubai in earlier roles, Aditya has worked extensively to drive SME business in Middle eastern markets and worked with guarantee agencies and local govt bodies to increase access to SME financing. In his years spent in India in SME product management, he has hands on experience in managing different SME products to expand SME lending. As Head of Commercial Branch, he also has a very close understanding of transacting and servicing needs of SMEs in emerging markets. In his current role, Aditya is actively engaged in repurposing the SME business and risk management business with the help of alternate data and digital tools in partnerships with Fintechs to expand the reach and access to micro SME segments which historically were out of reach under traditional Banking for most of Banks. Under his leadership Bank has undertaken several initiatives across markets to automate and digitise SME lending. Aditya holds an MBA from Mumbai, India and his interests include travelling, reading and playing piano.
Alberto S Navalpotro
is the cofounder and CEO of Inbonis Rating, a Credit Rating Agency specialized in SMEs. He has an extensive experience in SME financing operations -mainly as an equity investor-, first as Investment Manager at Gravitation Group (Charles Beigbeder's family office), and later as an Investment Director at Jolt Capital (Private Equity firm focused on technology SME across Europe). Alberto holds a degree in Business Administration and an MBA from ESCP Europe, and is an Acumen Fellow.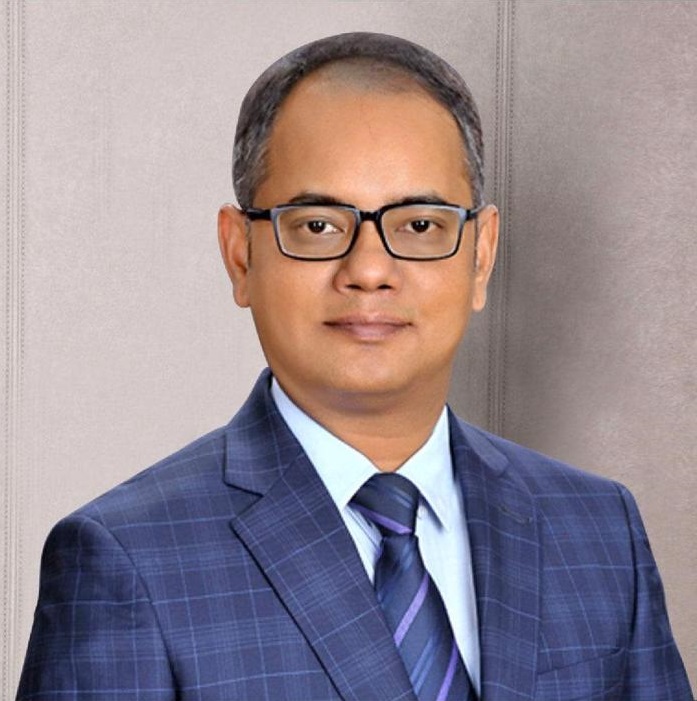 Syed M Omar Tayub
is the Senior Executive Vice President & Head of MSME Banking at Prime Bank, a leading commercial bank of Bangladesh, where he's spearheading the bank's transformation in the MSME banking segment in order to become one of the top market player in the MSME space. Omar has over 21 years of successful experience in market-leading financial institutions operating in MSME and Retail Banking business segments in Bangladesh. Omar had held various senior leadership positions at other banks including Chief Business Officer at the Community Bank Bangladesh; Head of Credit & Collections, Retail & Small Business Risks at the City Bank; and Head of Emerging Small Business & Specialized Segments at BRAC Bank. During his stint at BRAC Bank he played a pivotal role in directing & implementing the transformational shift in BRAC bank's SME Business strategies. Omar had also led the Consumer banking lending business with Eastern Bank and Standard Chartered Bank. He started his career in Standard Chartered where he worked in various roles in branch banking; direct sales management and business portfolio/value center management over a span of 8+ years. Omar holds an Executive MBA in Finance from Institute of Business Administration, University of Dhaka and an M.Sc. in Physics from University of Chittagong.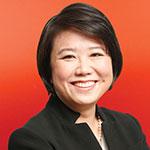 Joyce Tee
is Managing Director, Group Head of SME Banking and oversees the SME banking businesses across the region, for DBS who has most recently been named the World's Best SME Bank 2018 by EuroMoney – a testimony of her customer first leadership. Joyce is a strong advocate of driving business change focused on the growth of corporates and SMEs alike. From her beginnings at DBS in 2004 where she led the Bank's shipping, aviation and transportation business to contribute substantially to the corporate banking franchise's bottom-line, to pushing for digitisation ground up since 2016 when she took on her current role, to deliver industry first initiatives such as auto online loans and account openings that have supported DBS' win as World's Best Digital Bank by EuroMoney for the second time in 2018 – Joyce is focused on empowering customers and staff alike to grow to greater heights. She has built trusted relationships with major corporates, including some of the world's largest aircraft lessors, who tapped on DBS to diversify their funding sources and access to capital markets in Asia, as well as been a friend to SMEs by steering the 99%SME movement (in 2016 and 2018) to garner nationwide support for local businesses. In recognition of her passion and dedication towards SMEs, she was awarded SME Banker of the Year (Regional) 2018 by The Asset – a first for the Bank under the category of SME leadership awards. Prior to DBS, Joyce worked in OCBC Bank's enterprise banking unit for four years, covering the offshore marine and commodities sectors and 12 years in United States at Grant Thorton providing management consultancy and financial advisory to SMEs, and at a regional bank in Houston Texas.
About COVID-19 Roundtable Series
In times of crisis, accurate and timely information is key. Sharing knowledge and practical experience are proven forms of investment that pave the path to success. With the purpose of helping our members build their own knowledge advantage, the SME Finance Forum facilitates activities and learning opportunities with the strategic approach of collecting and disseminating the best practices, while connecting SME finance experts and practitioners within our global network. Starting in late March, the Forum hosts weekly virtual roundtable sessions focusing on mitigation efforts used to cope with COVID-19, sharing those experiences in a continuous and real-time basis. Learn
more>
A summary will be posted
here>