Our events
By invitation only
Accuracy and timeliness of information held by the business information industry has been impacted by various direct and indirect actions taken by public bodies in response to the COVID-19 pandemic. Moratoriums on loan repayments, closure of courts and banks due to lockdowns, increased lending to businesses under government-backed scheme, changes in insolvency regimes are among the measures that have disrupted the flow of data within the credit information ecosystem. However, there are alternative solutions, which could enable SME lenders to access timely and accurate information about their clients and continue lending.
On
Thursday, November 12, 2020, at 8 a.m. EDT
, we will hear from executives at the Business Information Industry Association (
BIIA
), a trade association for providers of a wide range of business information services;
Rubix Data Sciences Private Limited
, an Indian start-up providing predictive analytics;
Experian
, a global information services company providing data and analytical tools; and Global Legal Entity Identifier Foundation (
GLEIF
), a non-profit managing a network of partners to provide data for unique legal entity identification worldwide; will discuss the possible impact that the COVID -19 pandemic has on the business information eco-system and subsequent credit risk decisions.
About COVID-19 Roundtable Series
In times of crisis, accurate and timely information is key. Sharing knowledge and practical experience are proven forms of investment that pave the path to success. With the purpose of helping our members build their own knowledge advantage, the SME Finance Forum facilitates activities and learning opportunities with the strategic approach of collecting and disseminating the best practices, while connecting SME finance experts and practitioners within our global network. Starting in late March, the Forum hosts weekly virtual roundtable sessions focusing on mitigation efforts used to cope with COVID-19, sharing those experiences in a continuous and real-time basis.
Learn more>
What you will learn about
What impact do government COVID-19 mitigation measures have on quality of business information?
What alternative solutions are available to SME lenders to access timely and accurate information about their clients?
What are the main lessons learned from the COVID-19 pandemic for the future crisis management?
About the Moderator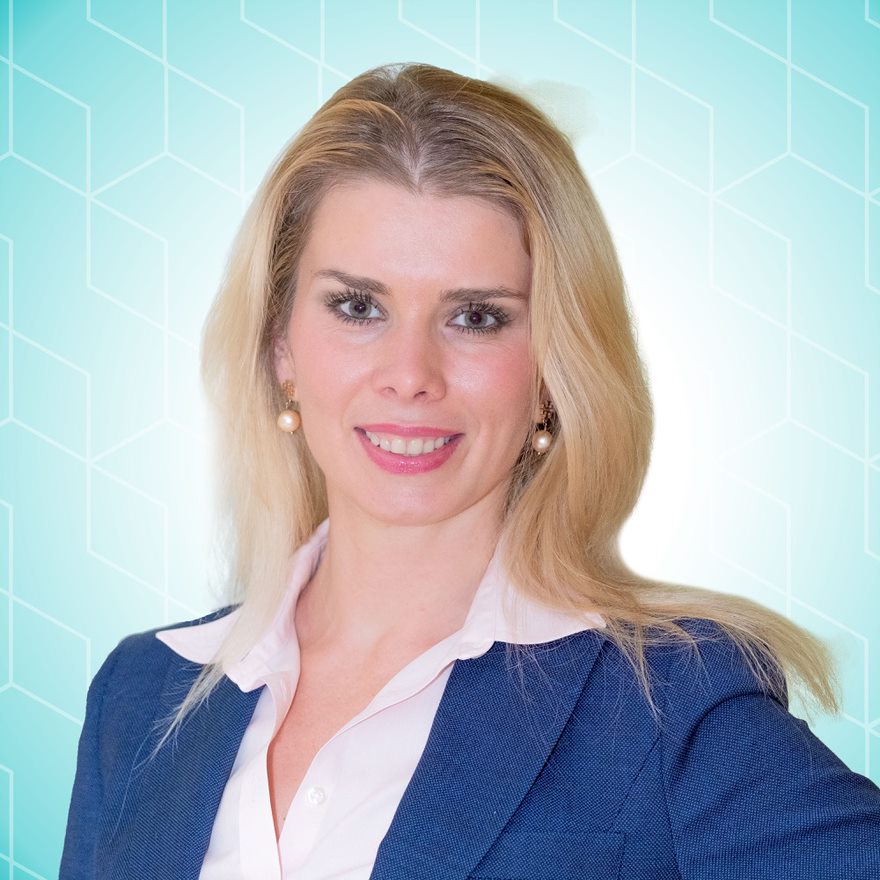 Khrystyna Kushnir
is the Knowledge Management Lead at the SME Finance Forum. She has over ten years of work experience in private enterprise and financial sector development. Before joining the Forum, Khrystyna worked as an operations analyst at the Development Economics of the World Bank Group. Prior to working for the World Bank Group, she was a Research Assistant for Central and Eastern Europe at the Heritage Foundation. Ms. Kushnir also worked, as a Research Analyst, for the Japanese consultancy Washington CORE on Russian and Asian markets. Ms. Kushnir holds MA in International Economic Relations from the American University and is a Fulbright scholar.
About the Speakers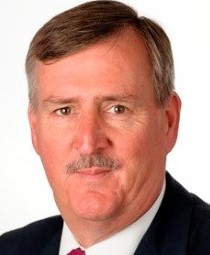 Neil Munroe
is the Deputy Managing Director, BIIA and Deputy Chair, International Committee on Credit Reporting (ICCR). Neil has 35 years' experience in the financial services and credit reporting industries. He is currently Deputy Managing Director of the Business Information Industry Association (BIIA), which is registered in Hong Kong and whose membership consists of more than 70 information companies. Neil is also a founding member of the International Committee on Credit Reporting (ICCR) that is hosted by the World Bank and was personally involved in the creation of the World Bank Principles of Credit Reporting, the recognised standards for the industry. He was elected Deputy Chair in November 2019.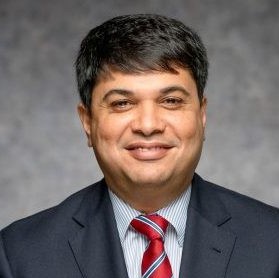 Kaushal Sampat
is the Founder of Rubix Data Sciences Private Limited. Kaushal is a veteran of the information services industry who spent 18 years with Dun & Bradstreet India in various capacities including President & Managing Director for 7 years. During his tenure, he helped establish the Dun & Bradstreet brand in India while driving the growth of its various businesses namely Risk Management Solutions (RMS), Sales & Marketing Solutions (S&MS), Economic Analysis Group (EAG) and Learning Solutions. He has also managed the operations of the RMS business in Middle East and Africa. Kaushal helped establish Acuite Ratings & Research Ltd. (formerly SMERA Ratings Limited), Dun & Bradstreet's joint venture with SIDBI, and has served on its Board. He holds a MBA from Bowling Green State University, Ohio and is a member of the prestigious Young Presidents' Organization (YPO). He is passionate about reading, geopolitics, art and travel.
Salil Chugh
is the Head of Analytics CoE, Asia Pacific at Experian, an FTSE 50 organisation & global leader in the provision of information, analytical tools & marketing services to organisations & consumers. The Analytics CoE at Experian Asia Pacific is enabling clients by providing analytics and AI products and services with the Global Consulting Practise working with Clients in Asia Pacific on portfolio and credit strategies. Prior to Experian, Salil worked with a large private bank in India for 15 years across multiple roles in Mobile Banking, Digital Payments, Unsecured Products, Cross-Sell Policy, and Analytics. He has extensive experience in scaling digital platforms, building digital products, managing credit portfolios as well as running digital and analytics teams.for leveraging their own data and other data. Currently based in Singapore, Salil has more than 17 years of diverse experience of Analytics, Risk management, Mobile Products, Digital Banking, and Payments. Salil has hands-on experience in scaling digital platforms, building digital products, implementing Analytics, risk, and marketing strategies. He joined Experian in 2017. Prior to the current role, he worked with Experian as a Senior Consultant.
Stephan Wolf
was appointed by the Global Legal Entity Identifier Foundation (GLEIF) Board as the CEO of GLEIF. Since January 2017, Mr. Wolf is Co-convener of the International Organization for Standardization Technical Committee 68 FinTech Technical Advisory Group (ISO TC 68 FinTech TAG). The group acts as an advisory sounding board to support and engage with the Fintech community on standards requirements, for the effective and efficient use and development of standards to support FinTechs and the broader financial services industry, delivered using a cooperative relationship approach. The focus of the FinTech TAG will be on the following areas: Financial messaging, semantic technologies, blockchain / distributed ledger technology, mobile / digital wallets, digital currencies as well as security considerations related to these topics and interoperability with existing bank-channels. In January 2017, Mr. Wolf was named one of the Top 100 Leaders in Identity by One World Identity. Mr. Wolf has extensive experience in establishing data operations and global implementation strategy. He has led the advancement of key business and product development strategies throughout his career. Mr. Wolf co-founded IS Innovative Software GmbH in 1989 and served first as its managing director. He was later named spokesman of the executive board of its successor IS.Teledata AG. This company ultimately became part of Interactive Data Corporation where Mr. Wolf held the role of CTO until 2010 with development teams in North America, Europe and Asia-Pacific. He has a proven ability to build and to manage large organizations and partnerships, both globally as well as regionally with the ability to deliver complex solutions to the financial services industry. As part of his voluntary activities he was member of the board of the E-Finance Lab, an industry-academic partnership between Frankfurt and Darmstadt Universities and partners Deutsche Bank, Deutsche Börse, DZ Bank Gruppe, Finanz Informatik, IBM, T-Systems, 360 Treasury Systems and Interactive Data Managed Solutions located at J. W. Goethe University, Frankfurt am Main. As industry representative on the Business Informatics/Information Systems technical committee at ASIIN (German registered accreditation association with the right to award the accreditation seal of the German Accreditation Council) he helped with candidate interviews for bachelor and master degree programs in Applied Computer Science at several German universities. Mr. Wolf was Co-editor of the journals "Wirtschaftsinformatik" and "JavaSPEKTRUM". He was lecturer at the University of St. Gallen, Switzerland as well as director of the working committee for software products, BVB Bundesverband Informations- und Kommunikations-Systeme e.V. Mr. Wolf holds a university degree in business administration from J. W. Goethe University, Frankfurt am Main.